Georgia Karagianni
Georgia is an english teacher with further training in educational psychology, inclusive education, counseling and teaching greek as a foreign language. She has participated in many European projects (erasmus+ ka2 & ka3) producing intellectual outputs on intercultural education, inclusive practices, creativity, pedagogical exploitation of digital tools, environmental education etc. She is also local coordinator of the Panhellenic net of theatre in education and for the last three years she has been serving as the Head of the department of Educational Affairs in the Directorate of Secondary Education of Karditsa prefecture.
She holds an MA in ''New forms of education and learning'' and an MA in ''Language Education in Migrants and Refugees'' and currently she is a PhD candidate in the field of Open and Distance Learning (Hellenic Open University).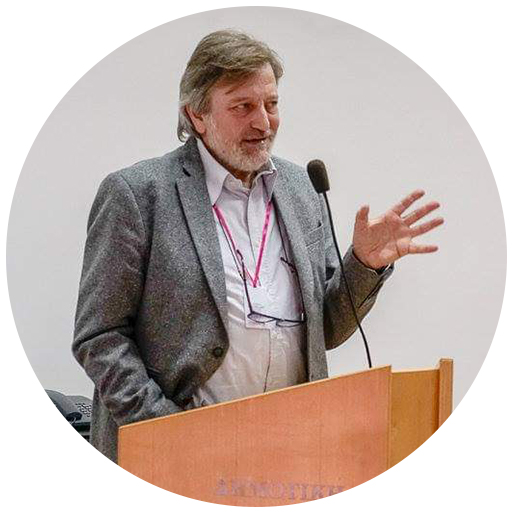 Michael Papanouskas
Michael Papanouskas has graduated from the Chemistry Department of Aristoteles University of Thessaloniki and holds a master degree in "Studies in Education" at the Hellenic Open University. Since 1991 he keeps teaching in public schools and he doesn't miss the opportunity to use the lab for science experiments with his students. The Role of Gender, Learning Disabilities, Astronomy, Alternative Conceptions and Students' Attitude towards Science, are some of the fields of his interests. He carries vast experience in School Administration and has served as the Director of the Directorate of Secondary Education of Karditsa Prefecture. He also worked as an adult educator in the STEAM field and in education administration fields.
Myrto Paizanou
Myrto is a French teacher in High School, while she has also worked in primary education as a teacher. Her long career in education revolves around children and their mental and emotional development at school. She is a firm supporter of the concept of European Citizenship, having organized numerous student exchanges and cooperations of schools from different countries. She works for the cultivation and development of interculturally capable citizens with mutual respect and acceptance of diversity as her school is a reception school for Roma students and students with refugee/migrant background. She is a graduate of French Language and Greek Philology from the National and Kapodistrian University of Athens and a graduate of the Pedagogical Academy of Larissa (Greece).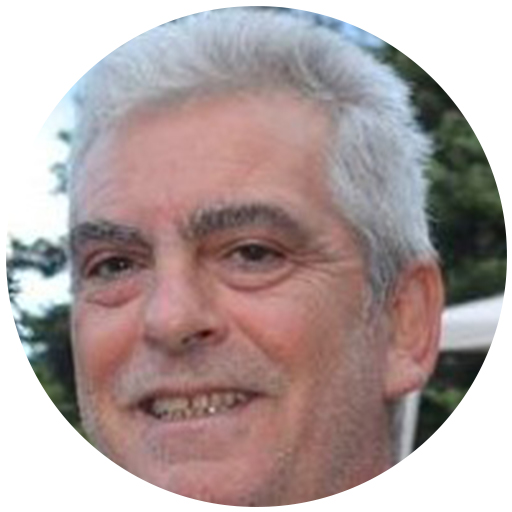 Sotiris Rizas
Sotiris is a Maths teacher with great interest in music and sports. He believes that " a healthy mind is found in a healthy body" so, apart from teaching Maths, he has been successfully coaching athletes for many years. He supports educational equity and human rights education and being the director of a senior high school for the last six years, he is doing his best to ensure that all students are respected and embraced so that they can achieve their goals and evolve as whole personalities.
Sotiris has participated in erasmus+ sports projects and holds an MA in Educational leadership and management.
Efthymios Koufogiannis
Efthymios Koufogiannis has been a teacher of Greek language and literature (BA from University of Crete) in Greek secondary schools, specializing in education administration and physical education for students with special needs. He has administrative experience as a director and deputy director in several school units. He has participated in European programs (erasmus + ka1 & ka2). His interests include teaching courses using new technologies and other innovative methods, research, study of local history and folklore and volunteering.
He is also a graduate of the department of Physical Education and Sports Science (University of Thessaly) and holds a postgraduate degree in ''Studies in Education'' (Hellenic Open University).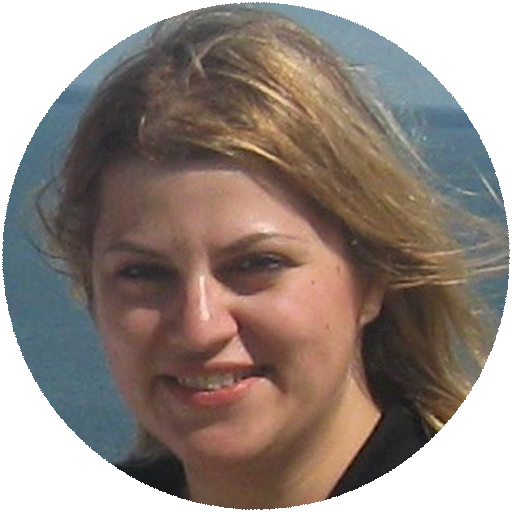 Katerina Kati
Katerina has graduated from the English Language and Literature Department of the Aristotle University of Thessaloniki. She has worked in primary education and since 2005 she has been working in secondary education mainly in Senior High Schools, both Vocational and General. She has participated in European programmes (Leonardo Da Vinci and Erasmus+) and her interests focus on digital pedagogy, blended learning and the flipped classroom, innovative methods of teaching, alternative assessment methods as well as school psychology. She holds a Master's degree in Translation Studies (Portsmouth University, U.K.) and a Master of Education in The Teaching of English as a Foreign/International Language (Hellenic Open University). Her motivation for lifelong learning is best described by the words attributed to the British writer Arthur Clark "We have to abandon the idea that schooling is something restricted to youth. How can it be, in a world where half the things a man knows at 20 are no longer true at 40 – and half the things he knows at 40 hadn't been discovered when he was 20?".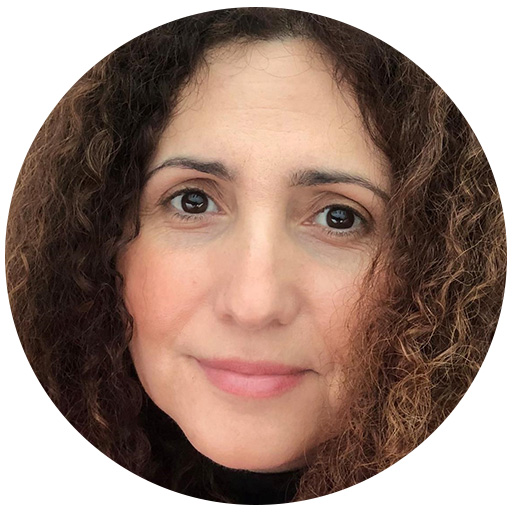 Maria Michail
Maria studied English Language & Literature at the University of Athens and has been teaching English since 1997. Over the years, she has specialized in fields like:
Adult Education -Aegean University
Methodolody in Teaching -Hellenic Open University
Personal Counseling/Life Coaching – Athens University
Special Education – Athens University
Ecopsychology-Coaching and Ecotherapy – University of West Attica
She is an accredited and certified Advanced Neurolanguage Coach -COACH ID 946 and currently she is an MA student at the Hellenic Open University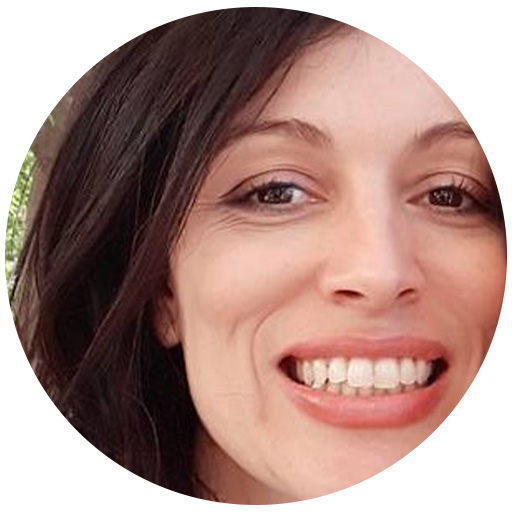 Charikleia Liakou
Charikleia Liakou is a German teacher in Primary Education schools. She has been an eTwinning Ambassador in the region of Thessaly, from 2015 till 2019. During the school year 2016-2017 she was appointed at the post of the Head of School Activities in the Directorate of Primary Education of Karditsa prefecture. She has participated in a job shadowing programme with her eTwinning partner school in Eschwege Germany, and has twice been awarded for their projects on 2016 and 2017 at the 63th and 64th German European contest. She holds a European Master Degree on Intercultural Education from the Freie University Berlin, Germany and she is currently a PhD Candidate at the Aristoteles University in Thessaloniki, Greece, doing research on the inclusion of refugee students in Greek schools.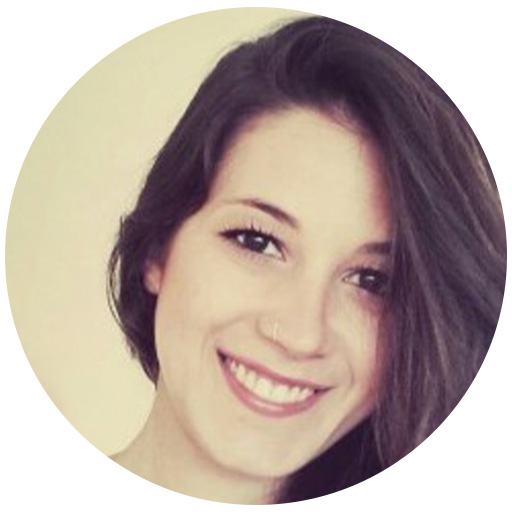 Venia Papakyritsi
Venia studied Pedagogy at the University of Crete. She holds a MSc (with distinction) in "Psychological Research Methods" (Evolutionary Psychology) – Department of Psychology -University of Stirling, Scotland and an MSc in "Sustainable Local Development" – Department of Economics and Sustainable Development- Harokopio University (Athens, Greece). She also holds a Minor in Humanities – Marnix Academie, (Utrecht, Netherlands). Her work experience includes:
EU Project Coordinator at the Development Agency of Karditsa
Greek Language Teacher | Non-formal Education Coordinator at the Development Agency of Karditsa (AN.KA. S.A.)
Research Assistant at the University of Stirling
English Lecturer at Suan Dusit Rajabhat University
Head Primary Teacher at HALIO (Saatsin School)- Hua Hin (Thailand)
She is a dedicated teacher fully engaged in educational, psychological and socio-economic research and a highly culturally sensitive individual with an in-depth understanding of cultural nuances in order to respond to the diverse recipient needs.