A successful Erasmus case story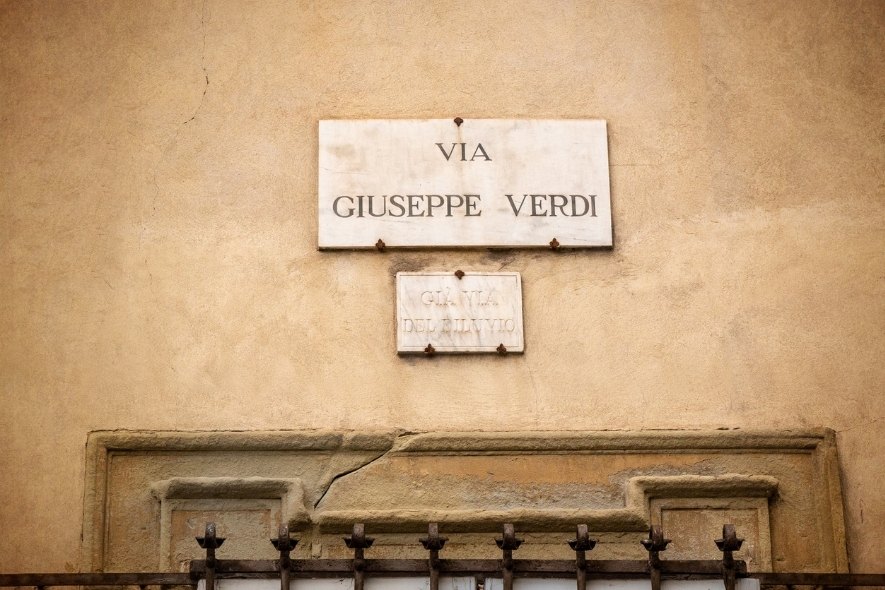 The spread of the COVID-19 pandemic has created severe issues for face-to-face teaching throughout the world. So, at the end of February 2020 – with little advance compared to schools throughout the country – the Giuseppe Verdi Conservatory in Milan closed its doors to its students.
And yet in this school, unlike the majority of other schools in Italy, teaching never seemed to stop.
How was this possible?
In an interview with 'Corriere della Sera', director of the conservatory Cristina Frosini explained:
"Within a week, the school went from having 1,700 students, 234 teachers, and around 60 admin staff, to roughly 30 people. The Conservatory was deserted… the cloisters, classrooms, and stairways were empty. There was strange and unnatural calmness.
Therefore, I decided to take this as an opportunity to transform our lessons from face-to-face to distance learning. Within a few days, we were able to offer our students 'virtual' classes as a replacement, and the life of the Conservatory partly resumed."
What at the time seemed to be a miracle, was actually possible thanks to the school's participation in a pilot project financed by Erasmus+, "Intermusic".
Over the course of 3 years and under the guidance of our Conservatory, the project allowed us to create a shared online platform for distance learning dedicated to both teaching and practicing music. Its main goal was to allow "students from different nations to connect, play together, have singing classes in other languages, and try distanced masterclasses, while each student is in their own country."
Faced with the emergency of the pandemic, the platform which was created thanks to the Erasmus+ Intermusic program, has allowed the Conservatory to be prepared to shift their teaching activities from face-to-face to distance learning.
The Erasmus+ Program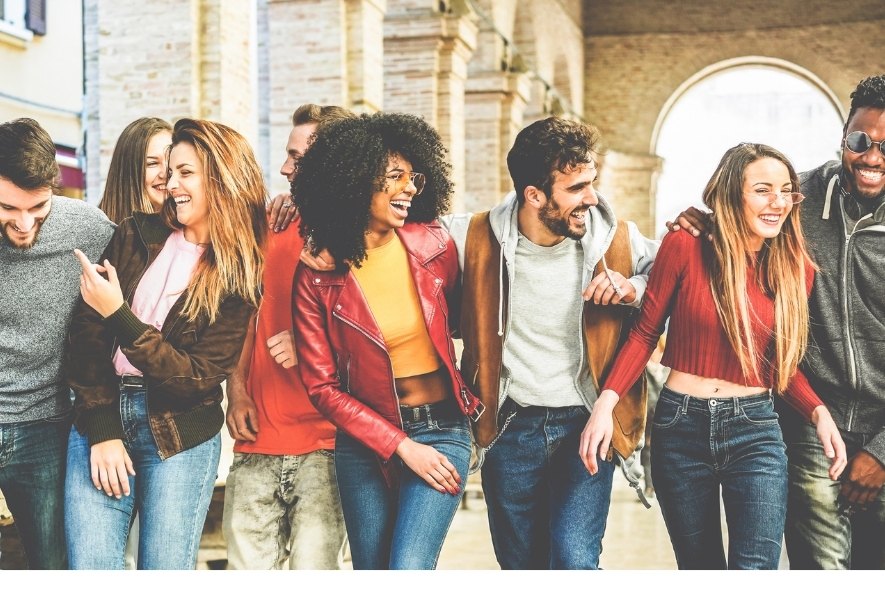 What we have mentioned above is only one of the many innovative solutions to the critical issues the education sector has faced, and it is all thanks to the Erasmus+ program's European funds.
Developed in the 7 years between 2014 and 2020, the program has provided schools (and other organizations in adult education, professional training, and the youth sector) with funding of over 14 billion euros.
The program represents one of the real efforts made by the European Union to promote the internationalization and modernization of schools. It is open to the participation of a wide range of people that operate within schools: be it teachers, professors, school interns, administrative, technical, and auxiliary staff, and students, from schools of all types and levels.
It has allowed groups of professors and entire classes to travel around Europe to learn new teaching strategies, develop innovative teaching tools, meet people of different nationalities and cultures, and practice a foreign language.
While for some teachers, joining the program has given them the possibility of visiting another European country for the first time, for many schools, it has also pushed them to complete medium and long-term planning, adopt an internationalization strategy and achieve a European vocation.
There is a wide variety of mobility activities which are eligible for funding.
They range from individual mobility of teachers and other school staff for professional training or job shadowing(Key Action 1, KA1), to the creation of European partnerships and networks between schools and other organizations from different countries in the European Union aiming to exchange student classes, share good practices, implement innovation in the school sector, and participate in educational research projects (Key Action 2, KA2), to support the reform of education policies (Key Action 3, KA3).
This is particularly useful for whoever is curious about discovering the various aspects of the program and is willing to learn a few key elements of euro-design to help with creating projects.
From Erasmus+ to the new Erasmus+ Program (2021-2027)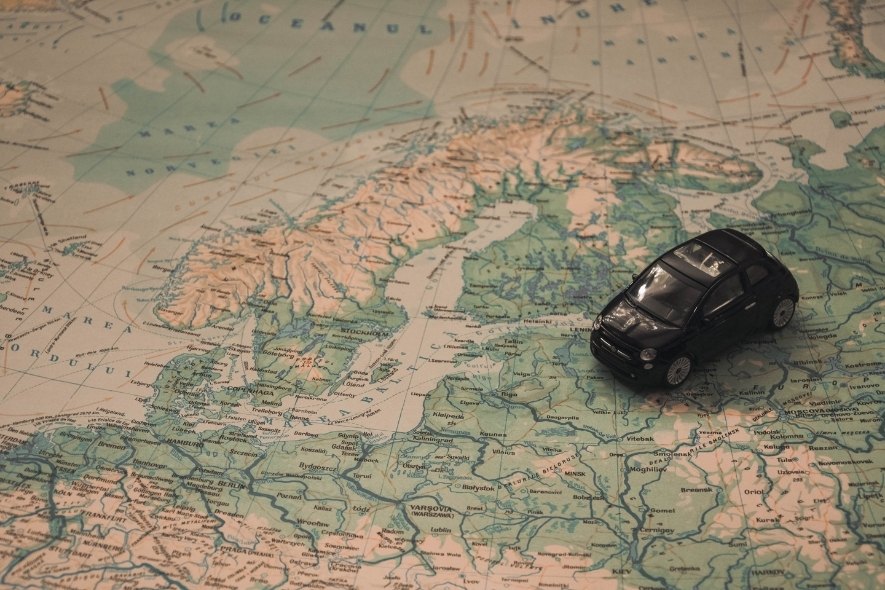 The Erasmus+ program (which was established in 2014) was concluded at the end of 2020.
However, the new Erasmus+ program (2021-2027) is ready to replace it. Compared to the old one, the new Program aspires to be more ambitious, open, and inclusive:
Ambitious, because it aims to develop the strategic dimension toward Europe of the involved schools and organizations. Most funding will be devolved to those schools manifesting a clear intention to develop their international dimension, and to participate to European projects on a continuous basis.
Open, because it will not leave behind schools and organizations that have never met the Erasmus+ program before, and have less resources and/or logistic capacities. The new Program will dedicate special calls for applications for these organizations, and support them to familiarize with the Program, and take part into simpler projects that are easier to implement.
Inclusive, because the new Program will aim to involve the participation of everyone, with budget costs expressly dedicated to the necessities of students with special needs (e.g., mobility funding for an accompanying person, or for the rent of special vehicles for transportation) and to the linguistic preparation of the participants (at present, it is clear that this will include the participation to online courses; we are still waiting for more information concerning the possibility to fund language courses abroad before the planned international mobility.)
The new Erasmus+ program (2021-2027) Structure
Regarding its structure, the new Erasmus+ program (2021-2027) will confirm the general framework constituted by the three Key Actions (KA) for the education sectors (formal, non-formal and informal) which were already established in previous program.
In particular, the two Key Actions (KA1 and KA2) will remain central to the school sector.
This chance of funding is conceived for individual schools or organizations. Many schools can also create a consortium to share the effort to manage a project and create new synergies.
Training for teachers and school staff. These projects will let participant take face-to face and/or online (hybrid) courses of professional development.
Sharing of good teaching practices (teaching abroad and job shadowing)
Student mobility. These projects will allow classes of students to travel across Europe, and visit a foreign school.
This chance of funding is conceived for transnational networks of schools and/or organizations ("partnerships".)
Cooperation and exchange of good practices
Innovation
Research projects
These will then be joined by Key Action 3 "Support for policy reform" (KA3) in education.
This action is less important for educational institutions because it's dedicated to centralized Erasmus+ activities, that is, to high-level project actions with significant funding. These activities are not dealt with by National Agencies but are mostly managed by the Executive Agency (EACEA) through specific calls for project applications.
Among the novelties of the new Program, it seems that the Jean Monnet Actions will also be open to schools. This part of the program aims to promote the excellence in teaching and research in the field of the studies on the European Union, and in particular of the process of integration in both its internal and external features. It has been traditionally dedicated to higher education but in the new Program it will also include the participations of schools.
The new Erasmus+ programme (2021-2027) objectives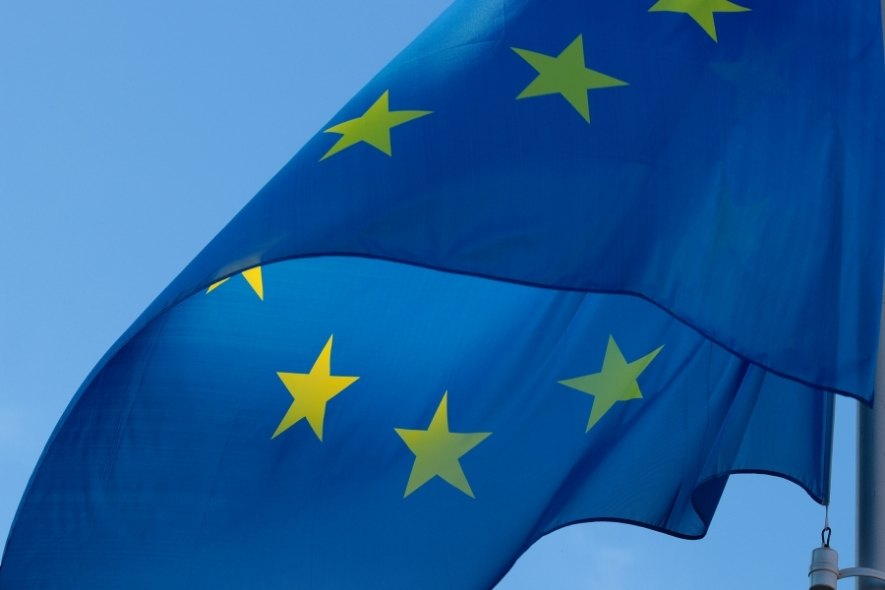 The new program appears to be dedicated to strengthening the actions of the previous program and expanding its horizons, thanks to the significant rise in available resources and focused attention on the inclusion of the most disadvantaged categories.
Pending the publication of the new guide (which has been delayed from December 2020 to March 2021 given what we know at present), the declared objectives are:
Almost double the overall budget for the program, from 14.7 to 26 billion euros in seven years
Total number of beneficiaries of the mobility initiatives carried out abroad, from 4 to 10 million.
Strengthen relations with the rest of the world by implementing more flexible movement with third countries;
Simplify access to finance.
Among the most interesting developments related to the Key Actions 1 (KA1), is the possibility of taking language courses abroad, meaning that teachers are no longer solely restricted to taking professional training courses—such as courses in new teaching methodologies (classroom management, flipped classroom, PBL) or the use of ICT in the classroom.
It appears that Key Action 1 will be also open to pre-school and kindergarten teachers.
Finally, short and long-term mobility of school staff and students will be part of Key Action 1 instead of Key Action 2. This is one of the most interesting novelties of the new Program. Due to this, a school will not risk to lose its funding because a foreign partner withdrew its participation to the project. Moreover, similarly to all other projects within Key Action 1, it will be possible to include a project of mobility of school staff and students in the activities benefitting from Erasmus accreditation.
Erasmus Accreditation?
The possibility of Erasmus accreditation for Key Action 1 (KA1) is one of the most interesting developments for schools involved in the new Erasmus+ program (2021-2027).
So, what is it all about?
We will explain this in the next section.
Erasmus Accreditation for KA1 projects in schools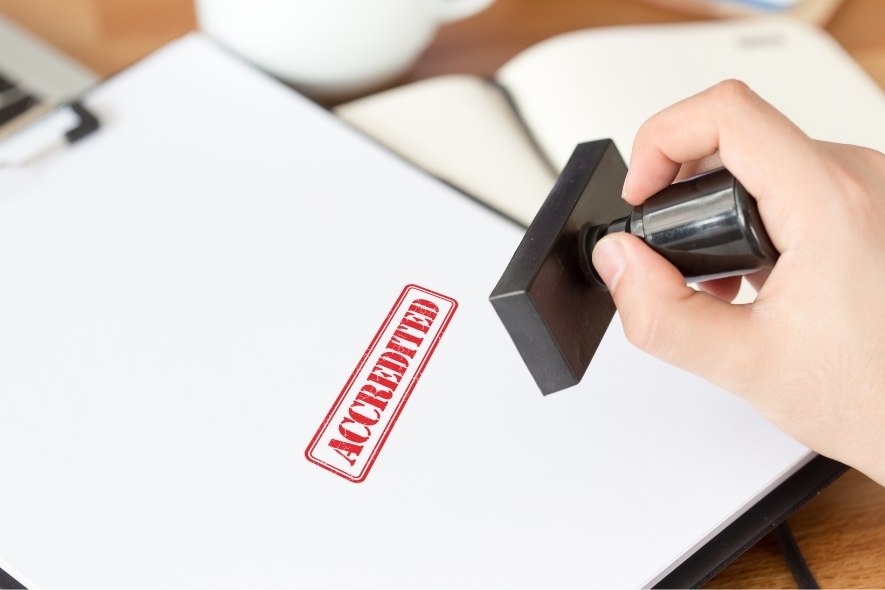 The old Erasmus+ program already included the Erasmus accreditation tools for vocational education and training (VET)and higher education, but the new Erasmus+ program (2021-2027) also makes it accessible to the school sector.
Erasmus Accreditation is like a 'loyalty card', similar to those distributed by large chain shops or supermarkets, but in this case, it is specifically for schools of all types and levels.
During the program (2021-2027), a school needs to only be accredited once. This is sufficient in order to make it recognized by the National Agency as an organization that deals with international mobility on a regular basis. The school that receives the Accreditation will not need to apply again for it within the 2021-2027 Program.
To apply, educational institutions have to outline their own strategy for medium- and long-term internationalization and modernization by presenting a European Development Plan (PSE) and an Erasmus+ Plan.
They must also commit to meeting Erasmus+ quality standards, which specify how the international activity described in the plan will be organized to guarantee the quality of the mobilities with respect to a series of topics (management, support for participants, expected results, communication of results).
The advantage of applying for Erasmus accreditation is that once the candidate has been accepted, the accredited institutes will no longer have to submit complete documentation for the entire duration of the program (2021-2027) whenever they participate in an Erasmus+ call.
The accredited educational institutions will benefit from a stable source of funding for the whole duration of the Program, simplified application procedures in response to Erasmus+ calls, as well as a quicker evaluation of their applications.
The Erasmus accreditation program for schools has had an early start compared to the new Erasmus+ program (2021-2027), and the first application window is already closed (29 October 2020).
But don't worry! Your school can still take part to 2021 Erasmus+ standard projects, or join in a consortium with other schools that has been accredited (differently from the previous program, consortia can now modify their structure and composition).
Moreover, the call will reopen every year. If a school doesn't manage to get accredited one year, it can still apply again the following year (the next deadline is likely expected for October 2021).
How to participate in the Erasmus+ programme (2021/2027)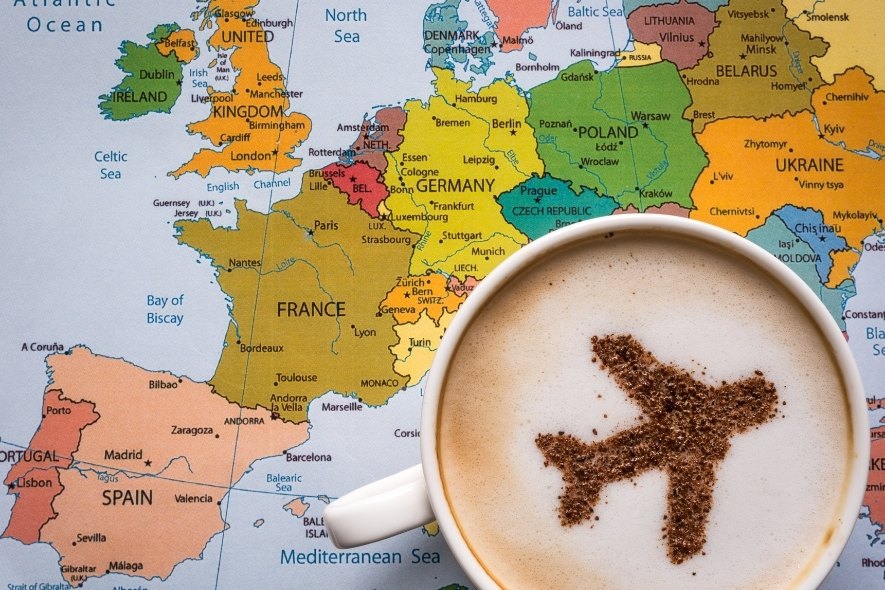 If you've made it this far, congratulations!
You have already discovered many of the original opportunities offered by the new Erasmus+ Program.
You want to participate?
Luckily, thanks to some changes mentioned above, participating in the Erasmus+ program has never been easier.
However, preparing an application is not an immediate process, and it requires careful planning. It is useful to assign a small group of people to manage the more technical aspects, but also remember to get your institution's governing bodies and school community involved in the process.
This is the only way an Erasmus+ project can receive the approval and support of the entire school community necessary to complete it!
Link financing requests to real needs
The first aspect to understand before completing an effective application is that the financing requests have to be linked to the real needs of the school applying for the project.
In fact, current European funding for the school sector is increasingly linked to the implementation of organic projects meeting the needs of the participating institutions.
Such needs must be expressed in a document known as the European Development Plan (EDP). The European Development Plan does not specifically concern the project you're making an application for but instead refers to the general internationalization strategy of the school, and is integrated with all other school planning documents. It explains the context in which the different calls a school intends to participate in are linked in a harmonious vision of its European strategy.
Once the school has expressed its needs and requirements in the European Development Plan, preparing an application then requires you to develop a design idea, that you will elaborate more fully later.
Find partner organizations & create a partnership
With the draft of the project idea in hand, you will be able to identify an open Erasmus+ call that is consistent with your own objectives and find partner organizations (which are very often other schools) with who you can create a partnership (and that allows you to present a single application).
This last step isn't obligatory because lots of calls also allow schools to participate individually, but it will instead be essential to participate in more complex calls such as those related to Key Action 2.
Write the project & upload it
This last step isn't obligatory because lots of calls also allow schools to participate individually, but it will instead be essential to participate in more complex calls such as those related to Key Action 2.
Having established the working groups, you will now be in the best position to write an actual project. This part is not difficult, but it will be easier if you both master the specific vocabulary, and know the basic principles of project manager and euro-planning.
Once the various members of the partnership have approved the project, you will be ready to upload it on the European digital platform. To this aim, you must accredit and register your school on the platform by obtaining its OID code (Organization Identification Code, the old PIC code!).
The more carefully you planned your work in the previous phases, the easier this phrase will be. If you have thought in advance about the details of the project implementation (such as the budget, management aspects, identification and communication of results), at this moment you will have to do no more than copy and paste the individual sections of the project that you have already written!
Source: teacheracademy.eu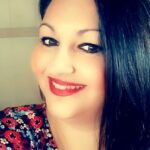 Georgia is an english teacher with further training in educational psychology, inclusive education, counseling and teaching greek as a foreign language. She has participated in many European projects (erasmus+ ka2 & ka3) producing intellectual outputs on intercultural education, inclusive practices, creativity, pedagogical exploitation of digital tools, environmental education etc. She is also local coordinator of the Panhellenic net of theatre in education and for the last three years she has been serving as the Head of the department of Educational Affairs in the Directorate of Secondary Education of Karditsa prefecture. She holds an MA in ''New forms of education and learning'' and an MA in ''Language Education in Migrants and Refugees'' and currently she is a PhD candidate in the field of Open and Distance Learning (Hellenic Open University).